Client Stories
A brewery can be tricky to get off the ground without the right financial partner. That's why the founder of Hexagon Brewing went with Pinnacle. He chose a financial advisor who knew the business and knew how to get around the roadblocks.
---
"They've been an amazing resource and an amazing help for me ... It's not just about business. It becomes a personal relationship. And that's really important."
GloryBeans CoffeeHouse in Albemarle, NC
---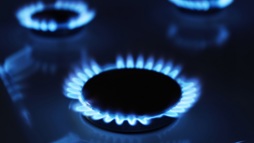 The Small brothers knew where they wanted to take their company, but couldn't find a bank that understood the business. No one bothered to get to know them, and bureaucracy stood in place of partnership. That changed when they traded the big, national firms for the feel of a hometown bank.
---
"I can't say it enough. The people are super responsive, always pleasant to deal with and make us feel like we're their most important client. Any need I've come up with, they've had a plan and a way to meet it. I can always get them on the phone immediately, and they're looking to help. Pinnacle is the perfect bank partner."
Jack Ward & Sons Plumbing in Nashville, TN
---
When Church Child Care wanted to serve more kids and create more jobs, they turned to Pinnacle for help. Now they finally have a second building – directly across the street from the first – that will allow them to take in more children and give them more places to play with a full gym and recreation spaces.
---
"Keely kept us on track and made sure all our i's were dotted and t's were crossed. If it hadn't been for her, I'm not sure we would have seen it through. She was willing to go to bat for us when other banks wouldn't."
Hexagon Brewing in Knoxville, TN
---