Client Stories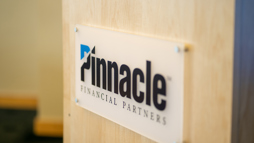 Frontline medical workers are heroes performing miracles everyday, especially during the pandemic. For other health and wellness providers, some deemed "nonessential" and others with empty appointment books, it's a scary time for totally different reasons. When they needed financial help to make it through, they knew who would be there. 
---
Four organizations with four distinct missions, but all vital to the communities they serve. When faced with financial uncertainty beyond their control, they needed a partner to help them navigate a new and developing relief program.
---
Kristin Cavallari spent much of her life as a television star. Now she's an entrepreneur with thriving retail, fashion and lifestyle businesses. To help manage their growth, Kristin needed a trusted financial partner.
---
"What I love so much about Pinnacle, and Amy in particular, is that there's this sense of personalization. I've always felt this-- it's almost like a family with Pinnacle and with Amy. She really just connects with me on a deeper level. It's about building that connection and forming a bond with someone so that there is that trust."
Uncommon James in Nashville, TN
---
When other banks showed no interest in helping, Rachelle Reigard's partner at Pinnacle went the extra mile to learn what she needed and earn her trust.
---
"I LOVE working with Pinnacle. You have some cultural magic going on there that is simply not found in most financial institutions."
Roanoke, VA
---