Mastercard® SecureCode
Keeping your account information safe when you shop online.
Pinnacle is introducing an extra layer of security to protect you when shopping online. When you use your Pinnacle Mastercard® debit card to make purchases at participating retailers like Best Buy and Western Union, Mastercard® will authenticate your transaction toward the end of the checkout process.
Here's how it works:
After you submit your payment information at an online retailer, you may see a processing screen that indicates your card is being protected by Pinnacle.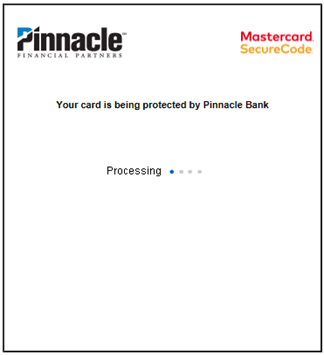 Most transactions will go through automatically. But if this purchase isn't typical for you, you may be prompted to get a one-time passcode that you'll enter to verify the purchase. You can receive the code via email or text if you have both on file. Choose your preferred method from the dropdown and click "I agree."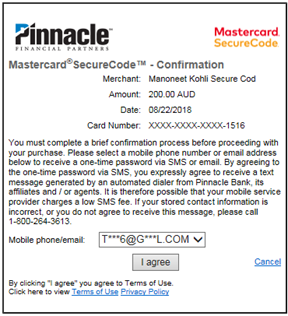 You will receive the code via email or text, whichever method you chose.

You will see a screen that asks you to enter the passcode you received. Enter it and click "Submit."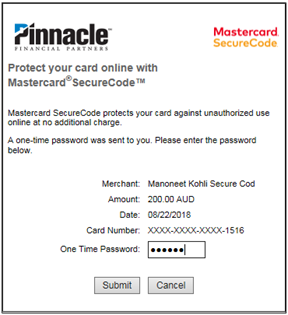 You'll receive a confirmation message from the retailer verifying that your purchase is complete.
This measure helps ensure you're the one making the purchase, not a fraudster. Please be sure your contact information is up to date to minimize any interruption.