Client Stories
Reopening this shuttered Navy shipyard was a massive project with thousands of jobs at stake. Working with their "super banker," a group of Charleston business leaders pulled off what no one thought was possible.
---
"Rick is invaluable to me in my business. I trust his instinct, he is always responsive and he cares about the outcome."
Harris Law Firm in Chattanooga, TN
---
GloryBeans Coffeehouse offers fellowship, ministry and top notch coffee in its small town home. When the owner went through a fight for her life, her partner from Pinnacle was there to help.
---
"Victoria is always available and makes me feel like a person, not a number. She responds quickly and resolves my issues. I enjoy having her as my personal banker."
Memphis, TN
---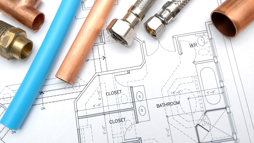 Jack Ward & Sons Plumbing had the same banking partner for 50 years. So what made them uproot their finances and move to Pinnacle? The connections, both personal and business, were unbeatable - and they paid off almost immediately.
---
"With Mary, you work with the person who makes decisions. She comes in talking about your business and puts herself in your seat to see what you need. Mary can look past the balance sheet and financial statements to see the people she's dealing with ... She is my super banker."
Navy Yard Industrial Campus in Charleston, SC
---