Small Balance Loan Program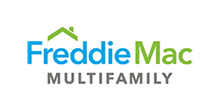 Pinnacle Financial Partners is an approved Freddie Mac Multifamily Small Balance Loan lender.
Freddie Mac for Small Loans:
We offer a streamlined execution for apartment loans ranging from $1 million to $7.5 million. These loans (acquisition or refinance) provide liquidity, stability and certainty of execution to the affordable rental housing market nationwide using hybrid ARM or fixed-rate products with partial or full-term interest only features. 
Freddie Mac small loans have highly competitive rates with maximum proceeds. Loan amounts range from $1 - $7.5 million. 

Very competitive 5, 7 and 10-year hybrid ARM loan products

Flexible prepayment options (step down prepayments)

Non-recourse

Assumable

Cash out options are available 

Partial and Full Term IO available (full term requires 1.40x/65%)

No underwriting floor required for Top markets

Hybrid ARM product with initial fixed period followed by floating period over 6-Month LIBOR for remainder of term 20 year term with 30 year amortization

Project Closing Highlights: