Robert A. McCabe, Jr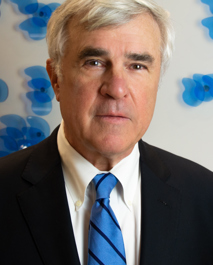 Chairman, Pinnacle Financial Partners Director since February 28, 2000
Rob McCabe began his banking career with the former Park National Bank of Knoxville as an officer trainee in 1976. From 1976 to 1984, he held various positions with the bank, including senior vice president, until First American National Bank acquired Park National in 1985. McCabe joined First American as an executive vice president of the retail bank of First American in Nashville, a position he held until 1987 when he was promoted to president and chief operating officer of First American Bank of Knoxville. In 1989, McCabe assumed added responsibility by becoming president and chief operating officer for First American's East Tennessee region. He continued in that position until 1991, when First American selected him as president of First American's Corporate Banking division, and shortly thereafter, as president of its General Banking division. In 1994, First American appointed McCabe as a vice chairman of First American Corporation. In March 1999, he was appointed to manage all banking and non-banking operations, a position he held until First American's merger with AmSouth in October 1999.
McCabe was appointed to the Nashville Electric Service's electric power board in 2009, and currently serves as chairman. He is also a board member of Diversicare, a publicly traded provider of post-acute care based in Brentwood, Tennessee and National Health Investors of Murfreesboro, Tennessee, a registered public healthcare real estate investment company.
McCabe has been active in various civic organizations within his community, including Leadership Nashville and Leadership Tennessee. He was named the 2013 laureate of Junior Achievement of Middle Tennessee's Nashville Business Hall of Fame. McCabe is a member of the World Presidents' Organization and Chief Executives Organization. He graduated from the University of Tennessee – Knoxville, where he was a member of Sigma Chi fraternity. McCabe was named a Significant Sig in 2007. He is on the boards of the Nashville Area Chamber of Commerce, where he serves as board chairman, and the Nashville Downtown Partnership, where he chairs the development committee. McCabe is past chairman of Cheekwood Botanical Gardens and Museum of Art and the Middle Tennessee Boy Scout Council and has served on the boards of the Nashville Symphony and Ensworth School.
Back to List