Robert Rogers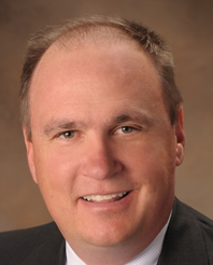 Area Executive, Greater High Point, NC

300 N. Main Street
High Point, NC 27260
Robert Rogers is an area executive for Pinnacle Financial Partners' greater High Point area.
Before Pinnacle's merger with BNC Bancorp in 2017, Rogers was a city executive for BNC with responsibility for business development, trust, insurance and commercial banking in High Point.
Rogers earned his bachelor's degree in economics and marketing from High Point University. He is also a graduate of the North Carolina School of Banking at University of North Carolina at Chapel Hill and Stonier Graduate School of Banking at the University of Pennsylvania.
Rogers serves on the board, is a member of the campaign cabinet and is incoming chairman of the United Way of Greater High Point. He also serves on the boards of Business High Point Inc., and Boy Scouts of America's Old Hickory Council, where he serves on the executive committee and is past president. He is a past chairman of the Boys and Girls Club of Greater High Point.
Back to List