Reid Marks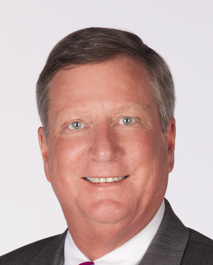 Senior Lending Officer

2201 North Elm Street
Greensboro, NC27408
Phone: 336.433.5210
Email
Reid Marks serves as regional president for Pinnacle's Central North Carolina/Triad region, which includes Greensboro, High Point, Winston-Salem and surrounding areas. Before Pinnacle's acquisition of BNC Bancorp in 2017, he served in the same role for Bank of North Carolina.
Marks began his career in financial services in 1975 with Bank of America, which was then NCNB, in its management associates program in Raleigh, NC. His tenure with Bank of America included the roles of Carolinas corporate banking manager in Charlotte; market president in both Greenville, SC, and Raleigh, NC; and Triad market president in Greensboro. In 2004 he was hired as Triad market president for Regions Bank, where he remained for five years. Bank of North Carolina recruited Marks in 2009 to be a market president.
He earned his bachelor's degree in business from Wake Forest University and remains an active supporter of his alma mater.
Throughout his 40-plus year career, Marks has continued to be active in numerous civic and community activities, including chairing a number of cultural arts, economic development and human services boards over the years.