Help in a Pandemic: Supporting Healthcare & Wellness Providers
Frontline medical workers are heroes performing miracles everyday, especially during the pandemic. For other health and wellness providers, some deemed "nonessential" and others with empty appointment books, it's a scary time for totally different reasons. When they needed financial help to make it through, they knew who would be there.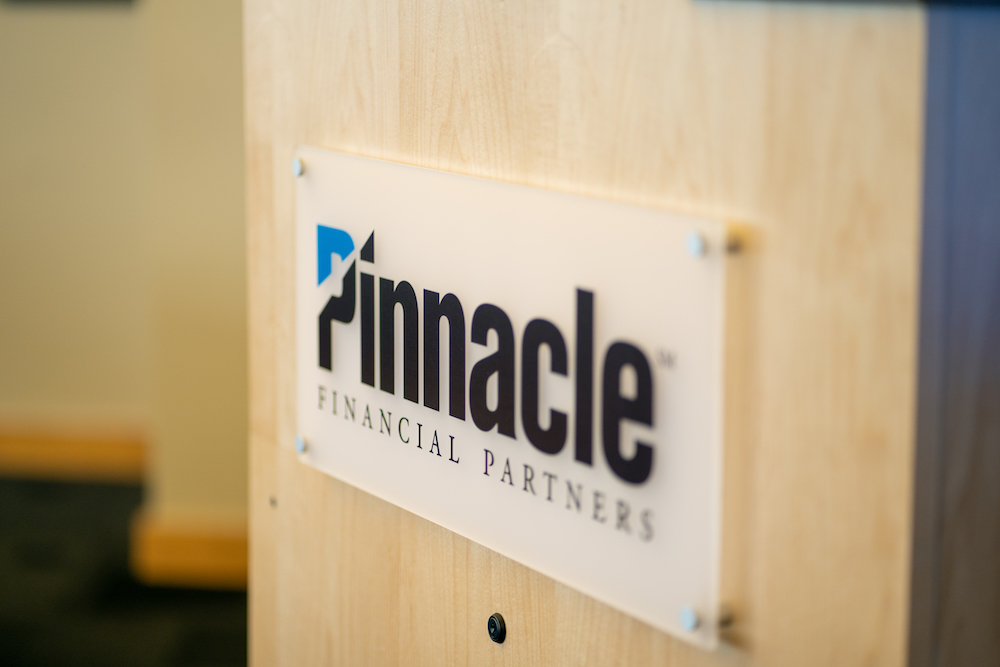 Third and Church Healthcare
Nashville, TN
Jason Boylan, owner of Third and Church Healthcare in Nashville, was finding a nice balance between being a nurse practitioner and the daily tasks of being a business owner. That all changed with the COVID-19 pandemic. Instead, he found himself working to restructure and revitalize his business while patient visits for almost all healthcare facilities were on the decline. "If you're not providing COVID-related services, business is down." Boylan says. With a staff of two full-time and one part-time employee, he wasn't willing to cut back much of his staff's regular hours – but income was becoming an issue. "You would think just the opposite with a pandemic, but the truth is that urgent care clinics depend on a 'normal' economy like most businesses," Boylan says. He had implemented telemedicine services years before and it has helped to help bridge the gap for patients and his business, but it wasn't enough.
Boylan started working with Pinnacle's downtown Nashville office leader Beth Deering to apply for a Paycheck Protection Program loan. "Pinnacle really threw me a lifeline. Beth walked me through the whole process and was very accessible. I probably took it for granted before, but having a personal relationship with my banker is something I'll never take for granted again. They really came through for me when I needed it most," he says.
---
Miyazaki Enterprises
Winston-Salem, NC
"I am a medical entrepreneur and small business owner and always value knowing the good, bad and ugly about my employees. I wanted to take the time to let you know about two exceptional employees at Pinnacle.
"I have specifically stayed with your bank through all of the transitions because of Misty Gordy. Her personal touch and attention to detail is always fantastic, and she has caught several fraudulent charges, a few of my mistakes and calls or emails me to inform me. She has helped me on several other occasions when I have been out of the country and goes 'the extra mile' to make sure I am OK. During the COVID pandemic and the PPP process, she worked around the clock to ensure my company had the best possible chance for funding, which we received. It would not have happened if not for her efforts.
"Office leader Trey Howe also went way beyond the call of duty to help me as well. I got to know Trey well since he helped me with technology issues. Trey reached out with my permission and worked accounts directly to get all of my numbers entered accurately. He had to rework 'my work' several times, and I received several emails late at night with updates and progress. I fully believe his 'diligence and vigilance' made the difference in our funding.
"Our company, Miyazaki Enterprises, will survive the COVID crisis thanks to their outstanding help."
---
The Healing Point
Memphis, TN
In Safer at Home terms, Bobbi Lynn Carter's company, The Healing Point, is a "close personal service business" in Memphis, TN. The wide variety of services she and her licensed employees provide can be generalized in the category of "massage."
But The Healing Point is "a unicorn" in Bobbi's terms. "We're not a conveyor-belt spa-type business," said Carter. "My therapists are employees, not contractors. I set my business up that way on purpose to best serve our clients. We all have a deep understanding of anatomy and structural integration, isolation of specific muscles and myofascial release. It's not just a feel-good service; body work relieves chronic pain and improves mobility."
So when officials in Memphis said that hundreds of businesses had to close their doors for an extended period to limit spread of COVID-19, it was a disruption for her clients and for the tight knit team she had carefully assembled -- not to mention a threat to her livelihood and that of her employees. She and her husband are expecting their first baby in August.
"I didn't even have to call anyone at Pinnacle because Chad was already in touch with me, and I'm sure his other clients, by email, explaining what to expect and what paperwork he needed me gather to get ready for him to help," said Carter. "I just did what he said, and every step of the way I would get a text or an email letting me know the status of my application. Now with the funding to cover us until we can open, we are ordering PPE and taking continuing education courses to hone our skills because coming out of Safer at Home, I feel like people are going to need our help."
---