A Church Looking for a Loan Gets a Trusted Financial Partner
Pastor Jeff Centers needed funding for a permanent home where his congregants could worship. He didn't think any banker could understand what it's like to take on that mission. Enter a fellow man of the cloth - and Pinnacle banker - who knew exactly what he needed.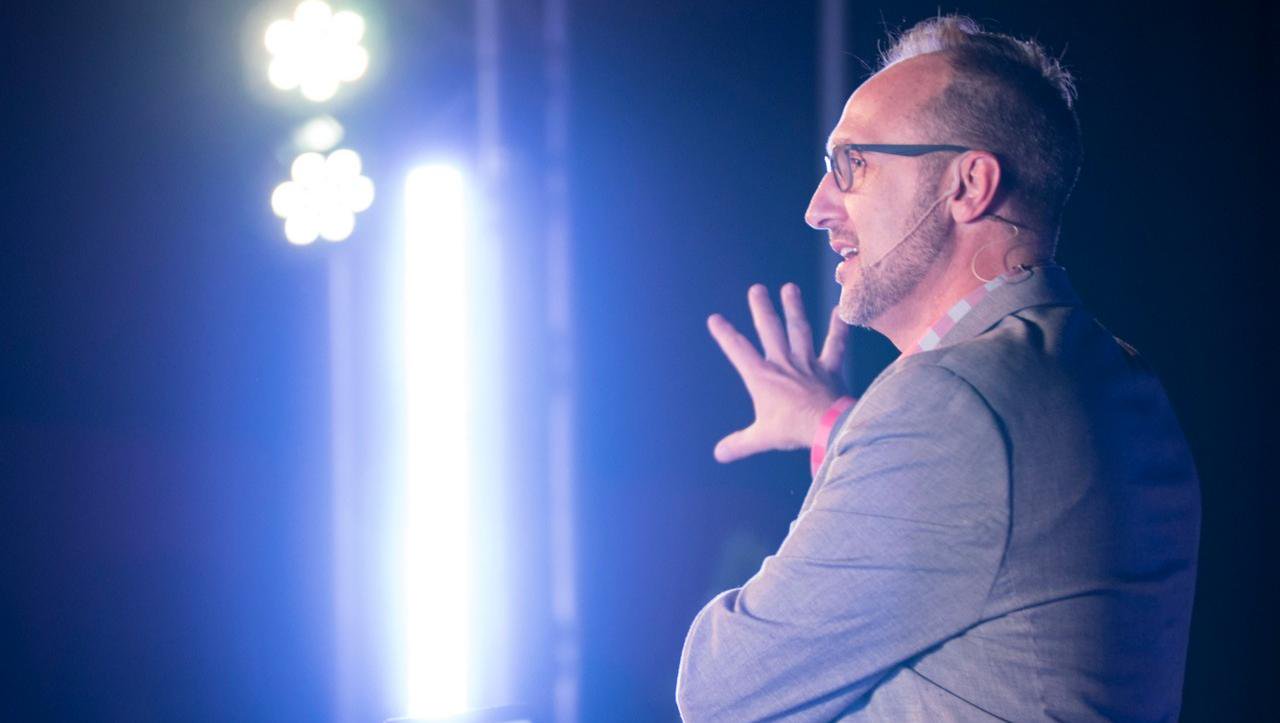 Promotional rates and one-time perks come and go, but one of the most important influencers in selecting a bank continues to be personal connection. Excellence in execution and knowledge of the financial services industry, yes. But do they understand the business you're in? Have they walked a mile in your shoes?
Pastor Jeff Centers says he is in the business of "spreading the life-giving message of Jesus" as the founder and lead pastor of Riverland Church in Summerville, SC. So he didn't imagine there'd be a banker who understood his circumstances as a "planter" of a church, seeking funding to build a permanent location where his congregants could worship. For the past five years, he has been leading sermons each week at a local movie theater, but he had dreams for a more permanent home to all the activities of his church.
The first banker he consulted didn't know his business at all. As a result, they overpromised and under-delivered, leaving Pastor Jeff in the lurch.
"They initially offered a commitment letter, but they ended up walking away half way through the deal, agreeing to only half of the needed funding," he said.
Thanks to a phone call from a Pinnacle client, Pastor Jeff was reunited with Pinnacle financial specialist and Rev'd Phillip Wilson, a fellow man of the cloth who had given Pastor Jeff a lead on their current movie theater home. When he's not serving clients at Pinnacle, Phillip is associate pastor at St. Andrew's Church Park Circle in North Charleston. He planted Trinity Church in Summerville in 2014, so he understands the business of building a church.
Phillip brought Pinnacle financial advisor Keith Stanzell to Riverland to meet with Pastor Jeff and the staff to find out more about the church's financial needs. Though the goal was a loan to purchase property and build a sanctuary, Phillip and Keith wanted to understand the full picture. So they talked at length about the day-to-day business of the church and everything to do with their finances.
Within days of that first visit, without any commitment for lending, Pastor Jeff called Phillip to say they wanted to go ahead and move their deposits to Pinnacle because they were so impressed with the honesty and caring consideration he and Keith had demonstrated.
"It's just been one miracle after another since I had the call to plant a church," he said. "We were so discouraged after the first loan fell through, but we knew when Phillip came over to talk to us that we were in the right hands. He knows what it's like to undertake this mission and he understands the nature of our funding. We're dependent on the tithing and generosity of hundreds of people over the course of weeks and months. Riverland has never had a local relationship with our bank, and it really makes a big difference."
Pinnacle helped Riverland create both short-term and long-range plans, with an initial loan to purchase property and plans for future lending once the congregation has raised more capital to support construction of a church.
"We were able to counsel Pastor Jeff and his team on why church financing is so different from other types of lending, and I have brought insight to Pinnacle as to what's most important to a pastor and church staff when they're in this phase of their planning," Phillip said. "Together, we have been able to give them some sound advice about their complete financial situation. We talked about growing their giving and diffusing the dependence on one person to lead. We helped them to think through getting multiple people involved in leadership roles, creating succession plans and considering what's called 'key man' insurance to reduce risk and create a foundation for growth.
"This has been a really cool moment for me as my worlds in banking and the church collided. It's an honor to serve my community in this way."