Adam Moore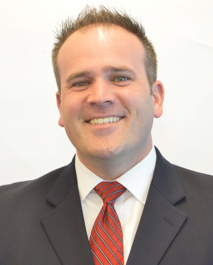 Trust Services Advisor

1111 Northshore Dr.
Knoxville, TN 37919
Phone: 865.766.3015
Fax: 865.766.3115
Email
Adam Moore is a trust services advisor at Pinnacle's Northshore office in Knoxville, TN.
He helps clients meet their goals through trust administration, asset management and estate and tax planning. Adam works closely with families and individuals to tailor a plan to their specific needs and circumstances. He has been a licensed attorney in Tennessee since 2006 and came to Pinnacle from Regions Financial Corporation, where he was a trust advisor.
Adam is a graduate of East Tennessee State University in Johnson City, earned his juris doctor degree from Appalachian School of Law and is now pursuing his master of laws degree in taxation from the University of Alabama School of Law. He is a member of the Tennessee Bar Association, Knoxville Bar Association and the Knoxville Estate Planning Council. Adam has served on the board of the Tennessee Bar Association's Young Lawyers Division and is a former member of the National District Attorneys Association and Tennessee District Attorneys General Conference. He serves the community through the Cystic Fibrosis Board, Habitat for Humanity, Children's Miracle Network, Care365 and local youth sports.
Back to List