Spero Koufaliotis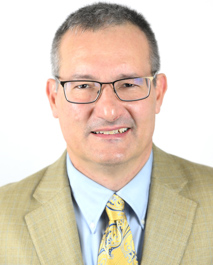 Trust Portfolio Manager

15025 Ballancroft Parkway
Charlotte, NC28277
Phone: 980.359.1123
Fax: 980.359.1152
Email
Spero Koufaliotis is a trust portfolio manager serving clients at Pinnacle's Ballantyne office in Charlotte, NC.
Spero has been building and managing investment portfolios since 1993. He emphasizes financial planning in helping individuals, families and institutions define their goals through thoughtful collaboration, planning and execution. Before coming to Pinnacle, he served as a senior wealth investment solutions analyst at Wells Fargo for 34 years.
Spero earned his bachelor's degree in business management information systems from the University of North Carolina at Charlotte. He is very active in his community and church. He has served as a Parish Council Board Member as part of the Executive Committee and was the Holy Trinity Foundation President in 2006. Spero also likes volunteering at the YMCA and has served as a coach in various sports.
Back to List