Matt Buyer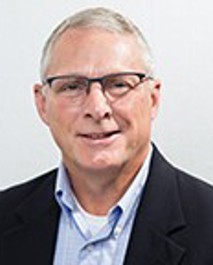 Trust Services Advisor

949 S. Shady Grove Road
Memphis, TN38120
Phone: 901.259.5487
Fax: 901.261.5387
Email
Matt Buyer is a Trust and Wealth Advisor based at Pinnacle's Shady Grove office in Memphis, TN.
He helps clients make sound and prudent financial decisions to achieve their goals both during life and after they are gone, with a particular expertise in estate planning and commercial real estate. Matt began his financial services career in 1999 and joined Pinnacle in 2015 from SunTrust Bank.
He is a Certified Trust and Fiduciary Advisor (CTFA), a graduate of Crichton College in Memphis and holds a juris doctor from the University of Memphis Cecil C. Humphreys School of Law. Matt is a licensed attorney and a member of the Tennessee Bar, where he is a member of the Estate Planning and Probate Section. He is also a member of the Memphis Bar, where he is a member and past chair of the Probate Section. He is also a member of the Trust and Wealth Management Section of the Tennessee Bankers Association, a member of the Institute of Certified Bankers, and is on the Board of the Estate Planning Council of Memphis. Matt is active in the community through volunteer efforts with a local inner-city ministry.
He retired as a lieutenant colonel from the U.S. Army Reserve, having served as an instructor with the Army Command and General Staff College. He has also taught as an adjunct professor in the graduate programs at Webster University in Millington and at Belhaven College in Southaven.
Back to List