Kayce King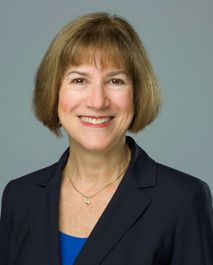 Trust and Wealth Advisor

215 Harvey Street
Winston-Salem, NC27103
Phone: 336.307.4522
Fax: 336.307.4523
Email
Kayce started in the trust and wealth management industry in 1987. She specializes in helping individuals and families achieve their specific goals and objectives with services such as investment, trust and fiduciary management, financial and estate planning and family education. Kayce joined Pinnacle from Abbot Downing, a Wells Fargo Business, where she was a director and relationship manager for almost 20 years.
Kayce received her bachelor's degree in economics from the University of North Carolina in Chapel Hill. She is a holder of the right to use the Chartered Financial Analyst® designation and is a member of the CFA Institute and the CFA North Carolina Society.
Kayce serves as a co-chair of the UNC-Chapel Hill Department of Economics Advisory Board. She is a member and past president of the Rotary Club of Winston-Salem and a member of the Community Philanthropy Builders Committee of the Winston-Salem Foundation.
Back to List