Justin Willis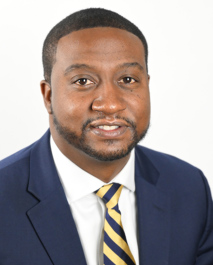 Trust Portfolio Manager

1800 Tysons Blvd.
#50
McLean, VA22102
Phone: 540.769.8504
Fax: 540.769.8535
Email
Justin is trust portfolio manager based in Pinnacle's Tysons Corner office in Northern Virginia and the National Capital Region.
Justin has more than a decade of experience in financial services. Prior to joining Pinnacle, he served as client advisor at J.P. Morgan, a portfolio manager at Bank of America's Private Bank, U.S. Trust, and a financial advisor at Principal Financial Group.  
Justin graduated with a B.S. and an M.B.A from the University of Maryland. He holds certificates in both investment management and wealth management from Yale School of Management. Justin is a Certified Financial Planner (CFP®), Certified Investment Management Analyst (CIMA®) and Certified Private Wealth Advisor CPWA® professional. He lives in Silver Spring, MD, and in his free time enjoys spending time with his wife and 3 children.
Back to List