Julie Mullikin, CFP®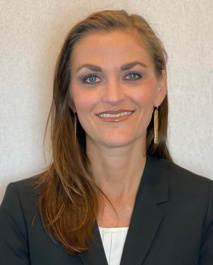 Trust and Wealth Advisor

550 E McBee Avenue
Greenville, SC29601
Phone: 864.286.7591
Fax: 864.286.7592
Email
Julie is a trust and wealth advisor serving clients at Pinnacle's McBee Avenue office in Greenville, SC.
She has worked in financial services since 1996 and has been in wealth management, personal trust and holistic financial planning since 2005. Julie most recently served as the wealth team director at BB&T for Coastal South Carolina and Georgia.
Julie earned her bachelor's degree in economics from Clemson University and is a CERTIFIED FINANCIAL PLANNER (CFP)™ professional.
Julie and her family are very happy to have recently moved back home to Greenville where they are active members of the community, including service to Meals on Wheels of Greenville and Buncombe Street United Methodist Church, where they are members.
Back to List