Cort H. Bethmann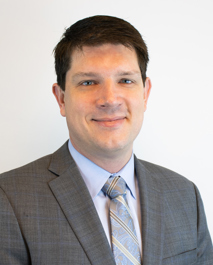 Trust and Wealth Advisor

3333 Riverwood Parkway
Suite 100
Atlanta, GA30339
Phone: 615.744.5136
Email
Cort H. Bethmann, J.D., LL.M. is a trust and wealth advisor serving clients in Georgia and Tennessee.
Cort empowers clients to accomplish their goals by delivering proactive and practical advice. Leveraging experience as a trust and estate attorney, he tailors his recommendations to include trusts, asset protection, directed or delegated trusts, probate avoidance, charitable giving, philanthropic goals and other complex financial planning strategies.
Prior to joining Pinnacle, Cort served clients at a regional independent trust company as a senior wealth advisor. Before that, Cort was in private practice helping clients with their trust and estate planning needs.
Cort earned his Juris Doctorate (J.D.) and Masters of Law in Wealth Management (LL.M.) from Texas A&M University School of Law and also earned an Estate Planning Certificate for concentration and academic excellence in the specialty area. He received his bachelor's degree in legal studies from the University of Tennessee.
As a licensed attorney, Cort actively participates in the Atlanta Estate Planning Council, Estate Planning Council of North Georgia, Georgia Bar Fiduciary Law Section, Estate Planning Council of Middle Tennessee, Nashville Bar Probate & Estate Planning Sections and the Tennessee Banker's Association Trust & Estates Legislative Committee. Cort is a faculty member at the Belmont Center for Executive Education teaching income taxation to CFP® candidates. He has bar membership in Texas, Tennessee, and Georgia.
Back to List