Tumeka Alexander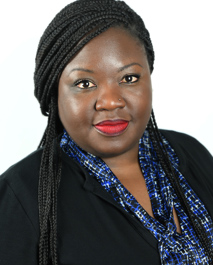 Mortgage Advisor
NMLS #: 2018536

2415 Laurens Road
Greenville, SC29607
Phone: 864.312.4113
Fax: 864.312.4100
Email
FULFILLING MY PURPOSE
I believe helping people accomplish their goal of home ownership is fulfilling part of my life's purpose. I began working in the mortgage industry in 2011, and a lot has changed since then. One thing that has remained consistent is my desire to help others.
I recently had a client who wanted to purchase his first home. Being the first man in five generations to break away from the cycle of "forever renting" was extremely exciting for him. During this process we had several obstacles to overcome. Unforeseen issues with the property took a few months for the seller to repair. My client wanted to give up several times, but I kept him encouraged and reminded him of the "light at the end of the tunnel." He brought his 18 year old son with him to the closing, and once he finally got the keys to their new home, they both cried as they hugged each other. He thanked me and said to his son, "Thanks to Mrs. Tumeka, dreams really do come true."
When an individual invests in themselves, they are investing into their future. I am honored to be an impactful part of that investment.
ABOUT TUMEKA
Has worked with mortgages since 2011
From Florence, SC, now lives in Simpsonville
Loves cooking, fishing and family time
Pinnacle mortgage advisors can help find the right solution for what you need. Use this list to find one near you and click "Apply Now" to start an application and conversation. 
Back to List