Scott Glass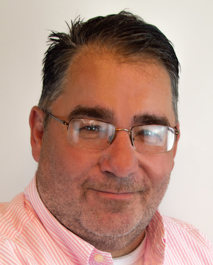 Mortgage Advisor
NMLS #: 173356

5544 Little Debbie Parkway
Ooltewah, TN37363
Phone: 423.386.2834
Fax: 423.386.2837
Email
A GUIDE THROUGH THE MAZE
"In the wrong hands, mortgages can be a maze. I take pride in guiding clients straight through from start to finish with ease. I love every client relationship, but I get most excited for first-time home buyers. Not long ago, I closed a loan for a couple who were over the moon because it was the first home purchase in their entire family. Stories like that give me energy, and as long as I get to meet new clients and make new friends, I will always love this job."
About Scott
Lives in Ooltewah
Has worked with mortgages since 1994
Loves spending time with his wife, his sons and granddaughter
Lives for college football and the outdoors
Pinnacle mortgage advisors can help find the right solution for what you need. Use this list to find one near you and click "Apply Now" to start an application and conversation. 
Back to List