Rob Hughes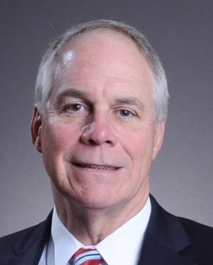 Mortgage Advisor
NMLS #: 771199

949 S. Shady Grove Road
Memphis, TN38120
Phone: 901.259.2132
Fax: 901.261.1934
Email
THE GOLDEN RULE
"For my entire career, it's been my goal to treat all my clients the way I would like to be treated. Homebuyers and real estate agents have to trust their mortgage advisors to guide them through a complex process that can affect their entire lives. Every step of the way, I am there to help make sure their home purchase or refinance isn't just easy, but pleasant, too. I value being on time and eliminating surprises through preparation. You deserve an advisor who will build a solution to fit your specific needs, and I have been flattered by many referrals and repeat clients who were satisfied with our work together."
About Rob
Lives in Collierville
Graduated from the University of Mississippi
Loves playing with his grandkids, hunting and watching Ole Miss win in any sport
Pinnacle mortgage advisors can help find the right solution for what you need. Use this list to find one near you and click "Apply Now" to start an application and conversation. 
Back to List