Keith Edmonds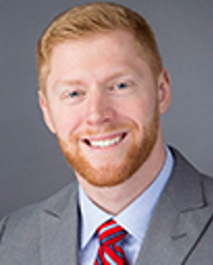 Mortgage Advisor
NMLS #: 1188094

837 W. Lamar Alexander Parkway
Maryville, TN37801
Phone: 865.602.5210
Email
COMMITTED TO CLIENTS
"When I transitioned from a career in banking to the mortgage lending business, I looked forward to the opportunity to meet great people and guide them through one of the biggest investments they will ever make. I spent eight years working in the banking industry, where I gained experience in retail and commercial lending. I am able to be fully committed to my clients and their happiness.
As I strive to fulfill the unique needs of each client, I'm focused on delivering the kind of positive experience that encourages them to return for the same high level of service with their future home loan or financing needs."
About Keith
Enjoys spending time with his wife, Katy, daughter, Kensington, son, Kollin, and dog, Holly
Pinnacle mortgage advisors can help find the right solution for what you need. Use this list to find one near you and click "Apply Now" to start an application and conversation. 
Back to List