Heather McGarry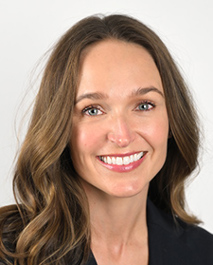 Mortgage Advisor
NMLS #: 1893735

150 3rd Avenue South
Nashville, TN37201
Phone: 615.305.0449
Fax: 615.743.3535
Email
CLIENTS IN CONTROL
"While closing on a home is a joyful experience, often the path to get there is daunting, especially for first-time home buyers. Obtaining a mortgage can be overwhelming if the process isn't clearly laid out and explained. Often it is fear of the unknown and perceived lack of power over circumstances that cause buyers the most anxiety. I love being able to coach my clients through the process step-by-step and give them back a sense of control. That doesn't mean I can remove every hurdle or overcome every challenge that presents itself. But I can give my clients the relief and peace of knowing that no matter what challenges present themselves we will address them together. I try to put myself in my clients' shoes and if there is a way over, around or through an obstacle, I will always do my best to find it."
About Heather
Lives in East Nashville with her husband and two children
Rutherford County native
Started her career in the mortgage industry in 2016
Pinnacle mortgage advisors can help find the right solution for what you need. Use this list to find one near you and click "Apply Now" to start an application and conversation. 
Back to List