Elswick Smith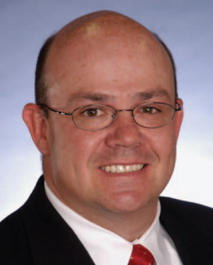 Mortgage Advisor
NMLS #: 415719

707 Green Valley Road
Greensboro, NC27408
Phone: 336.881.3633
Fax: 336.881.3634
Email
EASING COMPLICATED CHOICES
"People may not realize how much choice they have in looking for a home loan. Products, pricing and structure all vary, and it can quickly become complicated. I most enjoy helping my clients navigate it all, customizing their mortgage based on their needs and preferences. In particular, I love helping first-time home buyers because of how much it means to their lives. The key is integrating a mortgage into your overall financial plan and making it work with everything else you have. Doing that will make it a great experience for both sides of the table."
About Elswick
Graduate of East Carolina University
Has worked with mortgages since 2004
Greensboro native
Loves golf, traveling and spending time with family
Serves on the Young Life Committee and the board of First Tee of the Triad
Pinnacle mortgage advisors can help find the right solution for what you need. Use this list to find one near you and click "Apply Now" to start an application and conversation. 
Back to List