Lea Rickard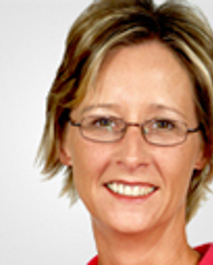 Mortgage Advisor Assistant

551 North Mt. Juliet Road
Mt. Juliet, TN 37122
Phone: 615.773.6616
Fax: 615.758.6289
Email
LOCAL MATTERS
"It is important for the closings to go smoothly and error free. I strive to complete the closing packages accurately and have them to the closing agent in a timely manner, so they will have ample time to prepare, check for errors, and provide figures to the eagerly awaiting borrowers. Developing good working relationships with the closing agents is important to me. We all want the closings to be flawless and when I do what I can to assure this, the closing agents are appreciative and strive even more to do the same. Mutual respect is a big part of the picture. The closing agents also like the fact that the closing packages are prepared locally, rather than out of state by someone who does not even have knowledge of how our property tax year runs. If they are in a closing and need questions answered, we are accessible. They do not have to dial an out of state phone number and start entering options."
About Lea
Volunteer with Agape Animal Rescue
Graduate of Nashville Tech and Southeastern Paralegal Institute
Pinnacle mortgage advisors can help find the right solution for what you need. Use this list to find one near you and click "Apply Now" to start an application and conversation. 
Back to List