Amy Ramey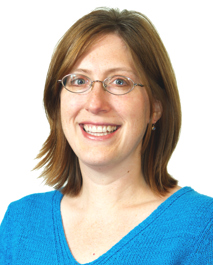 Mortgage Operations Specialist

114 West College St.
Murfreesboro, TN37130
Phone: 615.849.4206
Fax: 615.890.1417
Email
JUST IN TIME MORTGAGE
"During my first week with Pinnacle, I was still figuring out what kind of company I had joined. That's when a couple came to us who needed to close on their home as soon as possible. The clients were renting when their landlord declared bankruptcy. They were notified that they needed to be out of the premises in one week. They were obviously stressed about all of the decisions they needed to make, but they knew they wanted to buy a home. They weren't sure that the loan on their new home could be closed in such a short time. Because of the great team at Pinnacle and the relationships with local attorneys and appraisers, our clients were homeowners by the end of the week. It gave me a great deal of satisfaction that our team was able to make the process such a positive experience for our clients. I'm happy to be at Pinnacle!"
About Amy
Lives in Murfreesboro, TN
Graduated from Middle Tennessee State University
Active in the Mt. View Baptist Church in Antioch
Pinnacle mortgage advisors can help find the right solution for what you need. Use this list to find one near you and click "Apply Now" to start an application and conversation. 
Back to List