Michael Elias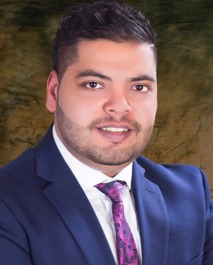 Mortgage Advisor
NMLS #: 1364229

5249A Hickory Hollow Parkway
Nashville, TN37013
Phone: 615.744.2901
Fax: 615.744.2902
Email
GOOD NEWS
I first came to home lending because I liked surprising people. When I was a personal financial advisor, my clients often wouldn't realize they could afford a new home or that they could save a few hundred dollars every month with a refinance. Giving them the good news made me happy, so I moved into mortgages full time. I love it because I can help people get into their dream homes and help lift up my community. That's enough to make anyone happy.
ABOUT MICHAEL
From Egypt, now lives in Nolensville, TN
Has worked in banking since 2015
Loves car racing and spending time with friends from around the world
Pinnacle mortgage advisors can help find the right solution for what you need. Use this list to find one near you and click "Apply Now" to start an application and conversation. 
Back to List