Jeff Mayfield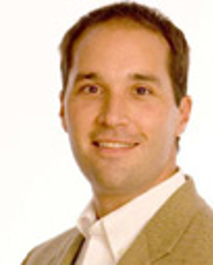 Mortgage Advisor
NMLS #: 638901

7040 Carothers Pkwy.
Franklin, TN37067
Phone: 615.744.3788
Fax: 615.744.3888
Email
THE "WOW" FACTOR
"I love to try to 'WOW' our clients. Probably the best example was the Arizona family that decided to finance elsewhere for their new home in Nashville. I was skeptical about whether they would be satisfied with their mortgage broker and asked the client to call me if something happened. Little did I know I would get a 5:30 p.m. call from a frantic wife whose family of five was packed up with the moving truck loaded when their mortgage broker called to decline their loan. I gathered the information I needed over the phone and came back that evening to get everything ready for processing. We were able to get the loan processed, approved and funded the next day.

"Thankfully, not every experience is like this - but it's a great example of what we're trying to achieve for our clients."
About Jeff
Lives in Franklin, TN
Graduate of Belmont University
Active in the Nashville Chamber of Commerce, Young Life, Fellowship of Christian Athletes, Boy Scouts of America, and the alumni associations of Franklin Road Academy and Belmont University
Pinnacle mortgage advisors can help find the right solution for what you need. Use this list to find one near you and click "Apply Now" to start an application and conversation. 
Back to List