Daniel Ramer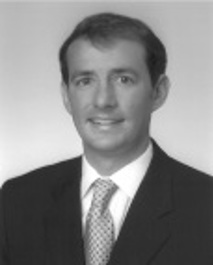 Mortgage Advisor
NMLS #: 639060

128 Franklin Road
Brentwood, TN37027
Phone: 615.743.6033
Fax: 615.743.6133
Email
IT ISN'T AS EASY AS IT LOOKS
"I love making things easy for our clients. One couple was moving across country with their two small children and came to me quite nervous about the process. They had relocated before and it wasn't a pleasant experience. The last thing I wanted them worrying about was their home loan. After all, they were under a lot of pressure with the stresses of moving their family and getting the kids settled in school - not to mention starting a new life. By partnering with their realtor, we were able to close worry-free from hundreds of miles away. The couple was so grateful that the process went smoothly and they didn't have to deal with any issues that would have complicated their move. That's why I'm in the mortgage business."
About Daniel
Attended University of Tennessee
Member, Nashville Mortgage Bankers Association
Pinnacle mortgage advisors can help find the right solution for what you need. Use this list to find one near you and click "Apply Now" to start an application and conversation. 
Back to List