News Releases
News Releases
Pinnacle Associates Stop to Serve Others on Make a Difference Day
April 24, 2018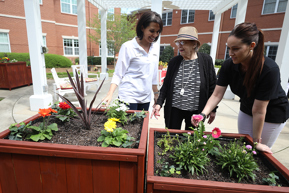 Pinnacle associates in four states dedicated one day last week to serve their communities. Hundreds gave their time, labor and money for Make a Difference Day, Pinnacle's company-wide day of service.
Whether collecting donations, organizing volunteer projects or just making a friend's day a little brighter, they found dozens of big and small ways to help others. In Lexington, NC, that meant inviting adults and young people with disabilities into the bank to talk about personal finance and making a $1,000 investment in their vocational education program.  In Knoxville, TN, it meant painting and sprucing up living quarters at a child and family shelter. And in Charleston, SC, it meant putting together goodie bags to say "thank you" to local law enforcement officers – to name just a few.
"We pride ourselves in supporting the communities that support us, and Make a Difference Day is just one way we do it," said Terry Turner, president and CEO of Pinnacle Financial Partners. "It's part of the DNA of our company to help make our communities better places to live and work through investment and service. It's not an obligation. It's an honor, and we do it all year long."
Pinnacle's passion for community service is carried out through its associates, who last year logged nearly 33,000 hours of volunteer and service work company wide.
Each year on Make a Difference Day, some of that work is concentrated into a single morning or afternoon. But throughout the year, associates volunteer, serve on boards and invest their own and company assets into causes that are important to them.
"Our firm doesn't have one pet cause. We have hundreds," Turner said. "Our goal is to invest 1 percent of pre-tax company profit into various organizations in every community we serve. Our associates are empowered to choose where that money goes at the local level because we want to support the causes they're passionate about. They know what their communities need, and so they get to choose how Pinnacle supports them."
The same philosophy also guides the volunteer and service projects associates take on for Make a Difference Day and beyond. As the spirit of service moves an individual to act, he or she can put together a team to join in.
To see photos from this year's Make a Difference Day projects, as well as other community service work, visit Pinnacle's Facebook page.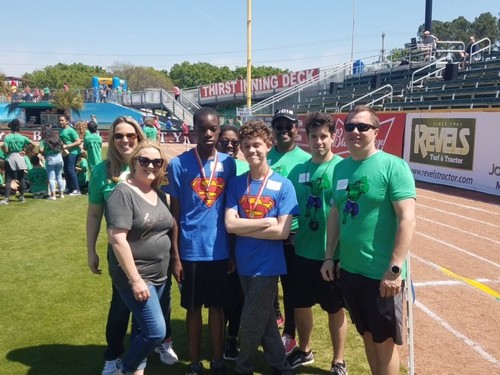 View more photos of Pinnacle associates volunteering and serving in their communities.