How to Avoid Identity Theft While Shopping Online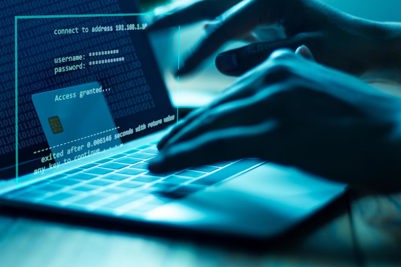 About this time each year, you probably make a plan for gifts you need to buy for friends and family. Unfortunately, scammers are also making a plan for how to rip you off with credit card fraud and identity theft.
It's more rampant now than ever before. In all of 2019, the FTC reported more than 650,000 cases of identity theft nationwide. In just the first three quarters of 2020, it hit 916,000. Identity theft attempts tend to build throughout the year and peak in the fourth quarter during the height of holiday shopping. So now is the time to be vigilant.
It is important to stay alert when it comes to protecting your information while shopping both online and in the actual store. Here are some tips to help protect you from identity theft:
Keep all receipts and confirmation numbers for online and in-store purchases. It is also important to routinely check your bank and credit card statements for suspicious purchases or other fraud activity.
Set up alerts. Many banks now offer alert and notification tools to notify you with a text or email when there is activity in your account.
Use anti-virus software regularly. Cyber criminals are constantly developing new viruses to hack into our devices. To ensure your computer is protected from the latest threats, make sure your anti-virus security software is up-to-date and configure it to update automatically.
Shop on secure websites. Look for the SSL certificate to ensure the site is protected. Also, try to make purchases only on sites where the URL starts with https:// and has a padlock icon.
Keep your passwords secure. Use different passwords for each of your online accounts and change each password often throughout the holiday shopping season. In addition, you want to create strong passwords and keep them in a secure location.
And finally, think before you click that link. The email promising a really good deal or an update on your package delivery could be a clever phishing attempt. Phishing attempts can come in email messages, websites links and even phone calls. They are designed by cybercriminals to install malicious software on your computer so they can steal personal information and ultimately steal your money.
For more tips, visit the Fraud and Security section in the Pinnacle Learning Center.
Quick Links
Tips on Reporting Fraud
Read this for steps you should take immediately.
If you believe your Pinnacle debit or credit card is lost or stolen, call us immediately.
Depending on the services you want, you should be able to discover an option that fits your needs and your budget.
READ MORE ABOUT REPORTING FRAUD