Fraud and Security Alerts
Back to Fraud and Security Alerts
SECURITY THREAT
Beware of These SBA and Pandemic Stimulus Scams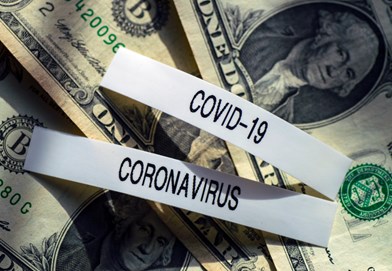 The COVID-19 pandemic is causing significant financial strain for individuals and businesses. Soon federal stimulus checks, emergency funds and SBA loans will be in the hands of people who desperately need them. And already, there are fraudsters devising scams to take advantage of people and profit illegally at a time when their target victims are particularly vulnerable.
It's time to be extra vigilant about phone calls, emails or internet links purporting to be an official government entity or business to "help you" get financial aid. Here are some tips.
SBA Loan Scams
The SBA has said that it does not initiate contact on either 7(a) or disaster loans or grants. If you are proactively contacted by someone claiming to be from the SBA, suspect fraud.
The SBA limits the fees a broker can charge a borrower to 3 percent for loans $50,000 or less and 2 percent for loans $50,000 to $1,000,000 with an additional one quarter percent on amounts over $1,000,000. Any attempt to charge more than these fees is a violation.
If you are in the process of applying for an SBA loan and receive email correspondence asking for personally identifiable information (PII), ensure that the referenced application number is consistent with the actual application number. Any email communication from SBA will come from accounts ending with sba.gov. Just because a website has the SBA logo does not mean it's legitimate. Cross-reference any information you receive with information available at www.sba.gov.
Report any suspected SBA fraud to the Office of the Inspector General's hotline at 800-767-0385 or at SBA.gov. You can report stimulus check scams to BBB.org/ScamTracker.
Personal Stimulus Check Scams
Remember: People who qualify for an economic impact payment (the IRS' official term) do not need to sign up, apply, pay a fee or verify any information. The IRS is using direct deposit and last known address information already on file from your tax return. Late Wednesday, April 1, the IRS confirmed that Social Security beneficiaries who typically do not file a tax return will automatically get the $1,200 payment.
If you receive a "stimulus check" for an odd amount (especially one with cents) or a check that requires you to verify it online or call a phone number, it's a fraud. There are no shortcuts or fees that can be paid to "move you up in the line." Asked to purchase gift cards? That's also a scam.
Don't click on any links in texts, emails or social media asking for personal or banking information. Neither the federal government nor Pinnacle will ever ask for your information in this way. One common scam pretends to take you to a fake website called the "US Emergency Grants Federation."
Fraudsters are very clever. Be wary of any communication asking you for confidential or personal information. And If it sounds too good to be true, it probably isn't true.
Quick Links
Tips on Reporting Fraud
Read this for steps you should take immediately.
If you believe your Pinnacle debit or credit card is lost or stolen, call us immediately.
Depending on the services you want, you should be able to discover an option that fits your needs and your budget.
READ MORE ABOUT REPORTING FRAUD