Pinnacle Art Collection
Since our very beginning, Pinnacle has been a major patron of the arts. 
Our support for the arts goes beyond our financial contributions. We have amassed a collection of hundreds of original works that adorn our offices. In many cases, a Pinnacle office is closer to a modern art museum than a traditional bank with dark wood and overstuffed leather chairs.
Looking at our collection, you will see a definite personality among the works we've selected. They're colorful, fresh, contemporary and often represent particular interests of our associates and clients.
We also curate and purchase original artworks every year to feature on company-wide birthday and Christmas cards. The cards are shared with thousands of clients and friends, and the original works are displayed in our offices.
Why do we do it? For one thing, we love art. For another, we strive to be different (and better) than the rest. We're not a 200-year-old institution with marble pillars out front. We were founded in the year 2000 and cultivated our identity as a 21st century financial services firm and an innovative place to do business and work.
Brother Mel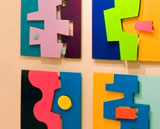 Brother Mel has been a brother in the Society of Marianists, as well as a practicing artist all of his adult life. He completed a B.A. degree at the University of Dayton in 1947, followed by a master's degree from Notre Dame in 1960. In between the two degrees, he traveled in Europe extensively, touring churches and museums.
Since then, he has sustained an ever-expanding ability to create artwork in a variety of media and various commissions from churches, chapels, and synagogues — where he has designed and outfitted the furniture and artwork for places such as the Barnes Jewish Hospital and the Children's Hospital in St. Louis — to corporate headquarters such as the Adam's Mark hotels and Monsanto International. His artist's statement: "Bringing beauty to space to lift up spirits."
Ev Niewoehner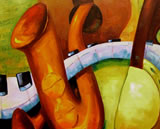 Ev Niewoehner was born in Iowa and moved with his family to Colorado when he was ten. He later lived in Utah and California where he owned an art gallery. For the last 20 years he has resided in Middle Tennessee with his wife and daughter.
After retiring from teaching, Everett has been able to get back to art on a full-time basis. Ev earned two degrees in history while also majoring in art. He studied art at Valparaiso University, Colorado State, University of Utah and the University of Guadalajara in Mexico. Everett's paintings can be found in numerous collections in the U.S., from New York to Hawaii.
Charles Ivey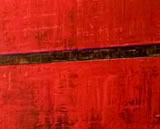 Charles Ivey has spent his life in Tennessee. Charles has created art in just about every medium from welding steel to photography. Charles is currently working in acrylics and Venetian plaster. He focuses on textures and meshing of color in the finished pieces.
Charles states, "The two things that excite me the most about my work are the colors and depth that I am able to create." Although Charles has a degree in accounting, he has chosen art as his life's calling. His artwork has been sold to individuals all across the United States, and he also has clients as far away as Japan.
David Swanagin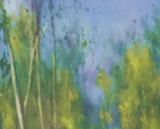 David Swanagin, a Nashville transplant from Augusta, Georgia and the Low Country in South Carolina, came by his intense interest in landscapes and still lifes honestly and directly. As a self-taught artist, Swanagin early on spent a lot of time in a trial and error approach to oil painting. He quickly established his own contemporary version of traditional landscapes and still lifes.
He has been on client-sponsored painting trips to Ireland, Italy and France, and has produced many new works shown in galleries and exhibitions, plus a number of special commissions. A real Renaissance man, Swanagin is also a very successful drummer who tours constantly and uses photographs from his road trips for paintings in the studio later.