Ryan Murphy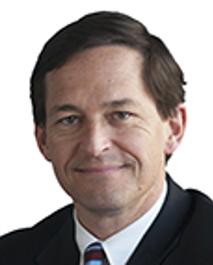 Area Manager, Client Services Group – Chattanooga
Ryan Murphy serves as area manager for Pinnacle's client services group in Chattanooga.
Before Pinnacle's acquisition of CapitalMark Bank & Trust in 2015, Murphy was CapitalMark's business unit group head. He began his banking career in 1982 with First Tennessee Bank, where various posts included branch assistant manager, correspondent banking officer and corporate banking officer. Murphy went on to work for AmSouth Bank in Chattanooga as a commercial banking officer and then department head of commercial banking for the Southeast Tennessee and North Georgia region. He later served as the Chattanooga regional president for FSG Bank.
Murphy graduated from the Baylor School in Chattanooga and earned a bachelor's degree in corporate finance and investment management from the University of Alabama. He is also an alumnus of the Graduate School of Banking of the South.
Murphy is a member of Rotary and serves on the boards of Teen Challenge of the Mid-South and Salvation Army. He has served on the boards of the YMCA of Metropolitan Chattanooga, Heart Association, Senior Neighbors of Chattanooga and Chattanooga Prison Ministries. In addition, Murphy has worked in various capacities as a volunteer for the Boy Scouts, the Chattanooga Chamber of Commerce and the United Way of Chattanooga.
Back to List