Mac Johnston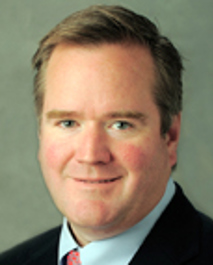 Mac Johnston serves as the chief investment officer for Pinnacle Financial Partners, where he is responsible for economic forecasting and investment risk management. He also serves as senior portfolio manager of Pinnacle Wealth Advisors, an SEC registered investment advisory firm, where he is responsible for asset allocation, security selection and portfolio construction.
Johnston came to Pinnacle from Morgan Stanley, where he served as first vice president with responsibility for designing portfolio strategies for high net worth individuals and institutions. Prior to Morgan Stanley, Johnston's career included 13 years at PaineWebber, Inc., where he held a variety of positions including vice president of investments. He worked extensively in the PaineWebber Private Client Group, and capital markets group.
Johnston holds a bachelor's degree in marketing from Southern Methodist University and a master's in finance from Columbia University.
Back to List