Kenny Dyer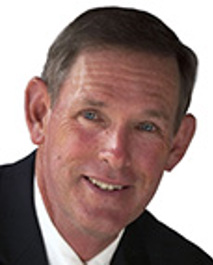 Regional President

801 Broad St.
Chattanooga, TN37402
Phone: 423.386.2655
Email
Kenny Dyer is Pinnacle's regional president in Chattanooga. Before Pinnacle's acquisition of CapitalMark Bank & Trust in 2015, Dyer was CapitalMark's banking group president.
A 41-year banking veteran, he was the former Chattanooga city president for Regions Bank. While at Regions, Dyer was named the 2005 Commercial Banking Executive of the Year for the MidSouth Region. He previously served as the regional president of Frontier Bank. In 1978, Dyer began his banking career as a management trainee with Pioneer Bank, holding several management positions and ascending to the position of president in 1998.
He graduated from the McCallie School and earned his bachelor's degree from the University of Tennessee at Chattanooga (UTC), where he was co-captain of the baseball team and a recipient of the Leadership Award. Dyer completed programs at the Stonier Graduate School of Banking, the Tennessee Bankers Association Advanced Commercial Lending School and Regions Leadership University.
He is a member of the Chancellor's roundtable at UTC and serves on the board of the Chattanooga Chamber of Commerce. Dyer has served on several civic boards, including the advisory board of the UTC's Department of Finance, United Way of Chattanooga, Chattanooga Community Development Financial Institution, Chattanooga Neighborhood Enterprises and Better Business Bureau of Chattanooga. Additionally, he was president of the McCallie School Alumni Association and was an active member the UTC Alumni Council.