Joseph C. Galante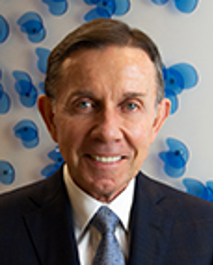 Director since July 1, 2016
Mr. Galante was chairman of Sony Music from January 1995 until his retirement in July 2010.
He helped launch the careers of Alabama, Clint Black, Kenny Chesney, Sara Evans, Dave Matthews, Wu Tang Clan, SWV, The Judds, Lonestar, Martina McBride, K.T. Oslin, Kellie Pickler, Carrie Underwood, Keith Whitley, Chris Young and many more. His leadership bolstered the careers of such superstars as Brooks & Dunn, Alan Jackson, Miranda Lambert and Brad Paisley.
Mr. Galante serves on the boards of the Country Music Association, Iroquois Capital, Artist Growth and Fishbowl Spirits. He is currently a mentor in residence at the Entrepreneur Center in Nashville.
Back to List