Senior Lending Officer is Among Seven Financial Professionals in Memphis Who Chose Pinnacle
April 23, 2021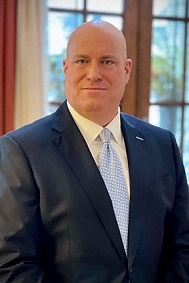 Pinnacle Financial Partners has welcomed seven new associates so far in 2021, including senior lending officer Alan Scrimager, who brings 19 years of financial services experience to his role at the firm's main Memphis office at 949 S. Shady Grove Rd., and Stacy Ferrante, who joined as office leader at Pinnacle's Oak Court office at 4445 Poplar Ave.
"We're excited to be growing our team here in Memphis," said regional president Phillip May. "Pinnacle always recruits the best and brightest among experienced bankers, so I think it's also important to acknowledge that these folks chose to join Pinnacle's culture, values and our promise to take care of each other and our clients. We're happy they said 'yes' to that."
Other new associates who joined Pinnacle's Memphis team include Donna Wright, Ann Kelly, Nancy Simmons, Christina Crouse and Amber Patterson, all of whom are based at the firm's Shady Grove office.
Scrimager served nine years as a commercial relationship manager at Renasant Bank in Memphis. Prior to Renasant, he worked at Bank of Bartlett as senior business banking manager and commercial lender. Scrimager earned a master's degree in business administration from Union University in Jackson, Tenn. and a bachelor's degree from the University of Memphis. He also completed a certification from Christian Brothers University's Barret's School of Banking, a three-year professional banking college, and graduated with distinction from Southern Methodist University's Southwest Graduate School of Banking.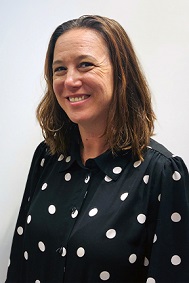 Ferrante came to Pinnacle from IberiaBank in Memphis, where she had served for the past seven years, most recently as vice president and dual branch manager. She has also worked for Bank of America for seven years. Ferrante is president of Business International Network, having served as an officer or committee member for more than 3 years. She has also been active in the Germantown Chamber of Commerce and the Collierville Dragon Dancers junior high school competitive dance team.
Wright came to her role as credit advisor at Pinnacle from Renasant Bank, where she was a portfolio manager and credit analyst. She brings a total of 16 years of financial services experience, including work for Metropolitan Bank in Memphis and Regions Bank. Wright earned a bachelor's degree in finance from the University of Memphis.
Kelly is a credit advisor for Pinnacle as well, bringing 15 years of financial services experience, most recently as chief deputy for securities-based lending at Arbor Commercial Mortgage in New York, NY. She has also worked for Capital One Multifamily Finance and Freddie Mac Multifamily Loan Sourcing and Single-Family Operations. Kelly earned a bachelor's degree in economics from Emory University in Atlanta.
Simmons joined Pinnacle as treasury management analyst after 28 years at First Tennessee Bank/First Horizon Bank, where she began her career in operations and through the course of many opportunities became a senior product manager for treasury management products. She has focused on treasury management for the past 20 years. Simmons earned a bachelor's degree in English literature from Maryville College.
Crouse is a financial advisor assistant, having joined Pinnacle from Renasant Bank's Germantown, Tenn. office, where she served as senior lending assistant. She has 14 years of financial services experience, including 9 ½ years with First Tennessee Bank. Crouse earned a bachelor's degree in learning foundations and music from Union University in Jackson, TN.
Patterson is a sales assistant to the Pinnacle Asset Management team in Memphis, bringing 14 years of financial services experience to her role. Most recently, she served as wealth management team lead, financial advisor and client specialist for First Horizon Advisors in Germantown, Tenn. Patterson holds Series 6, 63, 7 and life and health insurance and annuity licenses. Her community involvement includes affiliation with the Germantown Chamber of Commerce.
Pinnacle Financial Partners provides a full range of banking, investment, trust, mortgage and insurance products and services designed for businesses and their owners and individuals interested in a comprehensive relationship with their financial institution. Pinnacle earned a spot on FORTUNE's 2020 list of 100 Best Companies to Work For® in the U.S., its fourth consecutive appearance. American Banker recognized Pinnacle as one of America's Best Banks to Work For eight years in a row and No. 1 among banks with more than $10 billion in assets in 2020.
Pinnacle has served Memphis since 2015 when it acquired Magna Bank. Since then Pinnacle has become the official bank of the Memphis Grizzlies and FedExForum and was named a "Top 10 Company to Watch in 2017" by the Greater Memphis Chamber. Pinnacle was named No. 1 "Best Place to Work" by the Memphis Business Journal in four of the last five years. 
The firm began operations in a single location in downtown Nashville, TN in October 2000 and has since grown to approximately $34.9 billion in assets as of Dec. 31, 2020. As the second-largest bank holding company headquartered in Tennessee, Pinnacle operates in 12 primarily urban markets in Tennessee, the Carolinas, Virginia and Atlanta.  
Additional information concerning Pinnacle, which is included in the Nasdaq Financial-100 Index, can be accessed at www.pnfp.com.