Pinnacle Financial Partners Opens Full-Service Office in Huntersville
January 05, 2022
Pinnacle Financial Partners has opened a new full-service office in Huntersville, NC, expanding its reach in Mecklenburg County. The new office is located at 16633 Birkdale Commons and provides a full range of banking, investment, trust, mortgage and insurance products and services to businesses and individuals.
The Huntersville-Birkdale office is home to eight veteran financial services professionals who deliver the distinctive service and effective advice for which the firm is known. Much of this team was previously located at a Pinnacle loan production office in Huntersville at 16810 Kenton Drive. This office will now exclusively house a wealth management team.
"Pinnacle has achieved phenomenal growth over the past two years in the greater Charlotte MSA, and we don't show any signs of slowing," said Rob Ellenburg, Pinnacle's regional president in Charlotte. "So naturally, we're expanding our footprint to better serve the area. The team here are experienced associates who rank among the very best financial services professionals in the market. They will keep our momentum rolling in Huntersville with a new space, our full suite of capabilities and the level of personal service our clients deserve."
Pinnacle grew its deposits in the Charlotte MSA to more than $1.5 billion as of June 30, 2021, for growth of 81.3 percent over June 30, 2019, in the face of competition from three megabanks that control 91.9 percent of market share.
Pinnacle's Huntersville-Birkdale office team includes:
Office leader Bethany Welch, who joined Pinnacle in August with more than 19 years' experience


Financial advisors Magda Gibson, Tracy Minor, Andy Myers and Kevin Pote and financial advisor assistant Kelly Overcash, all of whom have been with the firm for a few years and have an average of 27 years' financial services experience.


Financial specialists Sean Rupert and Stacy Wideman, who joined Pinnacle in October and November 2021, respectively.
Pinnacle's office at Birkdale Commons includes 5,000 square feet of office and meeting space to house its growing team and client base. It includes an ATM, a front-line desk for clients' day-to-day needs, private offices for associates and a conference room.
New Additions at Pinnacle's Huntersville-Birkdale Office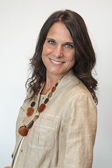 Bethany Welch, Office Leader
Welch joined Pinnacle in August from First Bank in Huntersville. She has more than 19 years of financial service experience, including roles at First Charter Bank, Southern Community Bank and Trust, People's Bank and Aquesta Bank. Welch is treasurer of the Rotary Club of Lake Norman-Huntersville and former vice-chairman for the Town of Huntersville-Board of Adjustments. She earned an associate's degree from Rowan Cabarrus Community College and a bachelor's degree in banking and finance from Belmont Abbey College in Belmont, NC.
Sean Rupert, Financial Specialist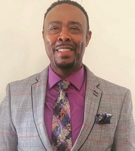 Rupert joined Pinnacle in October from BB&T in Eden, NC, where he was a branch banker IV for nine years. He has 23 years of financial services experience, including roles at Vanguard Group, SunTrust (now Truist) and American Express. Rupert served 10 years in the United States Army, based at Fort Stewart, GA, as a personnel administration training officer.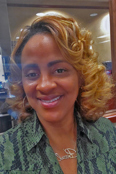 Stacy Wideman, Financial Specialist
Wideman joined Pinnacle in November from First National Bank of PA in Cornelius, NC, where she served as retail banker II/head teller II. She has 24 years of financial services experience, including roles at First Charter Bank, Fifth Third Bank, Park Sterling Bank and Aquesta Bank. Wideman has received numerous awards for high performance, including Top Branch Auditor.
About Pinnacle Financial Partners
Pinnacle Financial Partners provides a full range of banking, investment, trust, mortgage and insurance products and services designed for businesses and their owners and individuals interested in a comprehensive relationship with their financial institution. Pinnacle earned a spot on FORTUNE's 2021 list of 100 Best Companies to Work For® in the U.S., its fifth consecutive appearance. American Banker recognized Pinnacle as one of America's Best Banks to Work For nine years in a row and No. 1 among banks with more than $11 billion in assets in 2021.
Pinnacle entered the North Carolina market in 2017 when it acquired BNC Bancorp, known locally as Bank of North Carolina. Pinnacle continues BNC's practice of offering community bank service with the resources and sophistication of a larger firm.
The firm began operations in a single location in downtown Nashville, TN, in October 2000 and has since grown to approximately $36.5 billion in assets as of Sept. 30, 2021. As the second-largest bank holding company headquartered in Tennessee, Pinnacle operates in 14 primarily urban markets across the Southeast.
Additional information concerning Pinnacle, which is included in the Nasdaq Financial-100 Index, can be accessed at www.pnfp.com.