Help in a Pandemic: Nonprofits Need Partners
Four organizations with four distinct missions, but all vital to the communities they serve. When faced with financial uncertainty beyond their control, they needed a partner to help them navigate a new and developing relief program.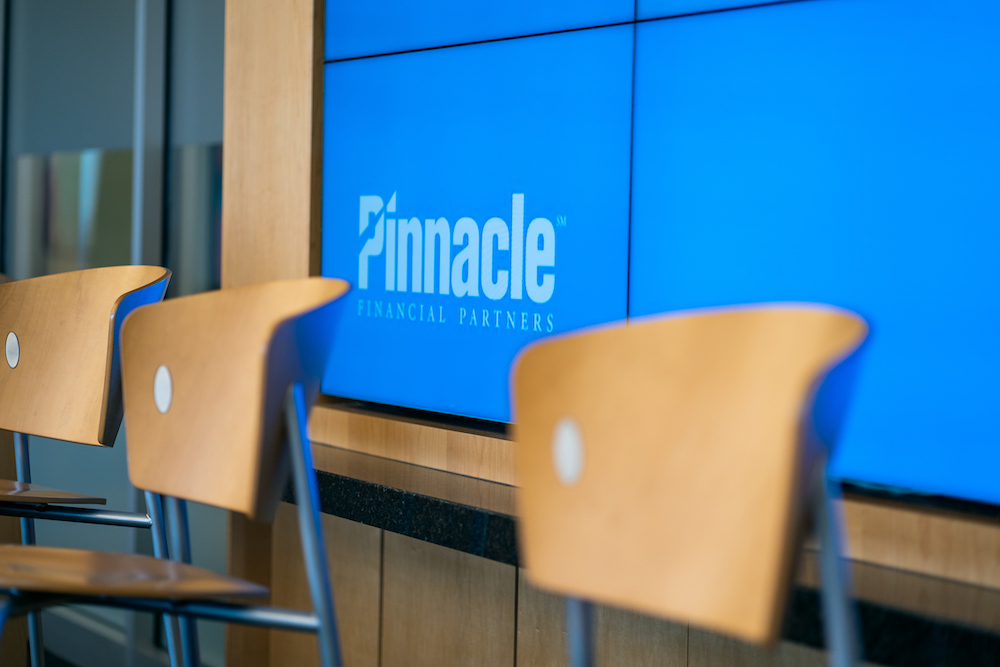 Sumner County Habitat for Humanity
Gallatin, TN
Kate Ritchie had just started as the executive director of Sumner County Habitat for Humanity when she faced two very pressing issues:
The pandemic closed her ReStore, the home improvement retail outlet that covers most of the organization's operating costs.
Social distancing requirements forced her to cancel the Raise the Roof fundraiser which was supposed to fund a new home build in the fall.
Those two setbacks alone cost her organization around $150,000 in revenue, and it could be just the beginning. In a post-COVID world, how will nonprofit organizations like hers raise the funds they're accustomed to? How can they compete with pandemic and economic relief-oriented causes?
"The need for a safe place to live is evident now more than ever," Kate said. "Habitat builds houses and is also a mortgage servicer for our homeowners. We're working with families who have lost jobs, and we want them to stay in their homes. So we have to work with them on managing their mortgage in a time of crisis.
"We feel very fortunate to have received a loan through the Paycheck Protection Program. All of our staff is still on payroll, which means we can still serve families, we could move our ReStore operations online and we can prepare for a postponed fundraiser we'll hold in August. We couldn't make the choice between supporting our staff and our mission. They are one and the same. Thanks to the PPP, we don't have to."
"From beginning to end, the PPP process was phenomenal," added Habitat's CFO Leath Ann Pomeroy. "Even before the details were known, Pinnacle put information in our hands telling us how to prepare. It was very welcoming and unintimidating for people who don't have a financial background, of which there are plenty in the nonprofit world. Pinnacle set up their clients to succeed.
"I kept expecting my financial advisor, Gina Scott, to be in a bad mood because of how busy she was, and it never happened. I knew she and Pinnacle would have it together, and what took place was ridiculously easy. We were funded in a matter of days."
Added board member Megan Buell, "We feel confident this will help us sustain our operations and fundraising capabilities when the crisis passes. When an organization displays strong leadership and knows how to navigate the waters in a time of crisis, it gives your community a sense of hope and makes them feel strongly about wanting to donate to and support an organization."
---
New Vista Montessori School
Roanoke, VA
The Roanoke Valley's only nonprofit Montessori school, serving children age 2-6, was in the midst of its 19th year of teaching children. Then when the COVID-19 pandemic hit, the doors were closed due to stay at home orders.The school was about to enter its event-driven fundraising season, which was also shelved. No school, no income. After three weeks of what she describes as "terror," the school's director Stewart Putney and her board opted to apply for a Paycheck Protection Program loan. "Our teachers and staff are the reason we'll have students coming back when we re-open," Stewart says. "We didn't want to have to let anyone go, and we needed the help the PPP offered."
Pinnacle office leader Dorothy Kelly helped Stewart throughout the process. Stewart took part in a Pinnacle webinar to better understand the program and the process, and Dorothy answered questions and helped ensure all of the necessary documentation and information were in place when the SBA started taking applications. "Dorothy was a life (small business) saver," Stewart says. "It may be her job, but the patience, perseverance, and kindness that she possessed with me were unforgettable." The school expects to be ready to open back up – fully staffed -- in June when stay at home orders are relaxed. "Because of Dorothy and Pinnacle, we will now be able to celebrate our 20th anniversary in 2021!" Stewart says.
---
Crossroads Campus
Nashville, TN
Crossroads Campus wears a lot of organizational hats. It's a nonprofit that helps young adults who have aged out of foster care or experienced other hardships by offering job training, affordable housing and case management. It's also a not-for-profit pet store, pet salon and pet adoption agency where those young adults find work and overcome trauma by working with animals. So when faced with the possibility of having to choose between paying its employees and supporting its mission, there wasn't really a choice at all: The employees are the mission.
"Nashville nonprofits have been hit hard this year like everyone else, first by a tornado and now COVID." said Lisa Stetar, Crossroads' executive director. "We came into the year in a good financial position but also in the middle of an $8 million expansion project. Still, laying people off was never an option. Our people don't just depend on us for income. It's also about stability and community. To eliminate jobs is to eliminate the entire purpose of our organization.
"Right now we're breathing more comfortably and can continue to meet their needs largely because of the Paycheck Protection Program. Our experience with it was overwhelmingly positive, but that wasn't the case for everyone. We just have a great relationship with our banker, Casey Mulligan. Considering that everyone was trying to keep up as the program developed, it was amazingly smooth for us."
"We're still serving our employees and keeping our eye on the future of our organization. The expansion project will be needed now more than ever. We'll need more affordable housing for adults, more job training and placement and more stability in an unstable time. The needs were already pretty high, but we expect them to climb.
"Still, we count ourselves as fortunate. We don't take any of our success for granted. The partnership with our community and with Pinnacle are two things we are very grateful for."
---
Child Evangelism Fellowship
Murfreesboro, TN
Jeff Nichols became the state director for Child Evangelism Fellowship of Tennessee (CEF) on March 2, the same day tornadoes ripped through Middle Tennessee. Soon to follow was the COVID-19 pandemic that closed the doors of churches and schools in Tennessee. Prior to the pandemic, CEF's 30 staff members in seven chapters statewide were working closely with schools and churches to establish and sustain after-school programs and Bible clubs.
"There were a lot of unknowns," Nichols says, especially since the church partnerships were a key source of funding for CEF. The organization had accounts at two different banks and started exploring to see which could best meet their needs once Congress passed the CARES Act with its Paycheck Protection Program (PPP). "There was such a huge difference in what Pinnacle was doing in the way of providing information and helping people know what they were going to need. We went with Pinnacle on that basis alone."
Being so new to CEF, Nichols didn't have a personal relationship with anyone at Pinnacle, so he just called the Mt. Juliet office and reached office leader Kate Dailey. "I'm pretty sure Kate wears a Superman cape," Nichols says. "She was fantastic!" Kate helped CEF get its combined application together for its seven chapters and was persistent in helping find answers for CEF's board as they had questions. "I never expected such quick responses. She was responding to us at 6:30 at night," Nichols says. After CEF finished getting its application package completed around 1:30 in the morning, Kate was able to help the organization get approval for PPP funding in the first round. Those funds were instrumental in CEF's ability to keep all of its employees on board, with no layoffs or furloughs.
---