Help in a Pandemic: Community Small Business
Small businesses are the backbone of any local economy. They not only employ millions of people nationwide; they can also support the operations of many larger companies and contribute to a community's quality of life. When the pandemic suddenly cut off revenue for these vital institutions, they needed a lifeline to keep the doors open.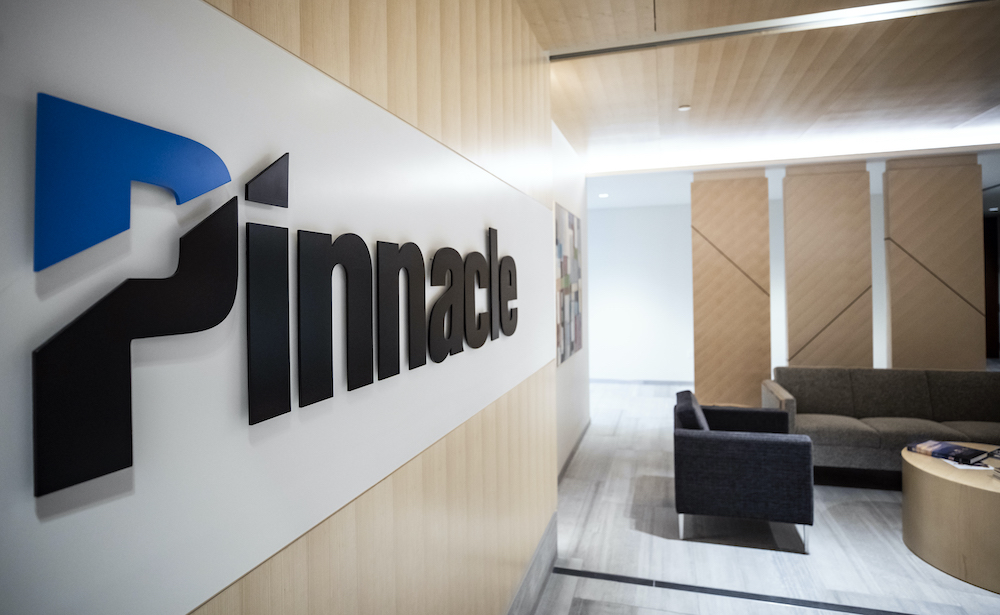 Foothills Gymnastics Center
Easley, SC
Foothills Gymnastics and Cheer Center, "where fun is an everyday thing," has been in business for 24 years, so they've seen and operated in good times and bad. The Easley, SC, gym and its staff have built a great reputation and were getting ready to host the South Carolina state championship gymnastics meet at the end of March – a great opportunity for added exposure and revenue. Then the SC governor, following CDC guidelines, ordered non-essential businesses to close and employees to stay at home starting in mid-March. Foothills was considered non-essential, and the state meet was cancelled, along with all of the other activities in the building – for two months.
"We were almost at maximum capacity – busy, busy, busy," says Kim Patterson, owner of the 12,000-square-foot gymnastics and cheer facility. During the two months of being closed, she continued to pay all of her staff. They used video classes to try to keep their students in shape and working on their skills.
When Congress started talking about an economic stimulus plan, she and her Pinnacle financial advisor, Brett Robinson, were watching closely. "When they (the SBA) announced they would start taking applications on a Friday, I started working on my documents and had everything together by Thursday night. I wanted it to be the first one in Brett's hands," she says. A former teacher, she gives Brett an "A" for his work on getting her application and documents reviewed and submitted. Kim says she only considered Pinnacle for her Paycheck Protection Program loan, despite having some of her money at another bank. "I just felt so confident with Brett. It's a real relationship with him, and it's just been a great situation since I started working with Brett and Pinnacle last year," Kim says.
Kim will use the PPP funds for payroll and allowed utility and mortgage expenses. "I'm so grateful," she says. "It's going to take months to get back to where we were, and this will help us bridge some of the gap." Between the PPP funding and her rainy day fund, Kim feels good about the future. "If we could survive the Great Depression in 2008, when there was no relief funding, we can survive this!"
---
Woodland Tree Service
Memphis, TN
Terran Arwood of Woodland Tree Service in Memphis says the PPP funds helped him bridge the gap for his small company of 60 employees. "It's a seasonal business, of course," he said. "So you make money three to four months of the year, break even three to four months and lose money three to four months. We know that, and we've been able to weather 17 years of ups and downs."
To add revenue in the slow months, Woodland Tree sells firewood in the winter season. But the winter of 2019 was particularly mild, so the market for firewood was soft. The business was down from previous seasons by $100,000, and Arwood worried about making it to "high season." Rain punctuated 60 of the first 90 days of the year, causing setbacks in scheduling fair-weather projects and storm cleanup alike in the run-up to spring.
Then the COVID-19 Safer at Home order came, and Arwood feared his company wouldn't have the operating cash to maximize their spring and summer busy season.
"I did see it coming," said Arwood. "I worked at an investment firm out of college so I could tell it would impact us significantly. I contacted Chad at Pinnacle right away to get some advice and get the ball rolling. When the PPP loan program started, thanks to Chad we were prepared to submit our application right away. Getting that funding totally saved us because we sold hundreds of thousands worth of contracts in April but only collected a fraction of that. Because of the PPP relief, we will come through this and hold onto all our people. Nothing is ever quite as good or as bad as you think it will be."
---
Big G Games
Nashville, TN
"I bought my business in 2001, not long after Pinnacle opened. Both of us had just started, so we took a chance on each other. My relationship with the bank and my financial advisor, Jerry Hampton, started with mutual trust and has built on that foundation ever since.
"We have weathered hard times together before, like in the recession of 2008 when my company spent some time in the red. We got through that, and I knew Jerry would help me through the pandemic downturn, as well.
"He helped me navigate the Paycheck Protection Program with confidence. When we had mistakes or speed bumps in the process, I knew a simple phone call would fix it. Given how fast things were moving, I would have understood being passed to someone else or even pushed into a pile of problem applications. Instead, he held my hand through a solution and got us the funds we needed.
"Every bank wants to operate like Pinnacle. There's a level of consistency from top to bottom that you can't get anywhere else. It's a cultural mindset that they have mastered and done very well with."
--Rob Stevens, Founder and CEO
---
Riley & You
Brentwood, TN
"Over the past months, owning a business has been an adventure. Fortunately, Pinnacle Bank has proven to be a true partner with small businesses like Riley & You. We're a small marketing firm located in Brentwood, TN. For many years we have relied on Pinnacle. Our banking experience has been positive with Pinnacle, but the COVID-19 crisis became a true test of our relationship. 
"I have spoken to our marketing clients, many of them small business owners, concerning the dramatic and negative financial impact of COVID-19. What I didn't realize was how fortunate we were to have Pinnacle as our banking partner. We called our key contact at Pinnacle, Tiffany Jones, a couple of weeks before the loans became available. Tiffany talked us through the options and strategy behind the program so we were better prepared once money became available. 
"The process was not perfect but far from the negative experiences of clients and friends who were banking somewhere else. Tiffany stayed with us through every twist and turn of the process. Pinnacle's thoughtful and proactive webinars to explain the PPP loan we selected gave us confidence and insight concerning the rules and limitations of the loan. In the middle of an imperfect but extremely helpful government loan process, Pinnacle made the journey so much easier. 
"In hindsight, our company's experience with Pinnacle wasn't positive because you are a regional bank. The experience with Pinnacle during the PPP loan process was positive because you acted like a partner committed to your client's success. While Pinnacle does not control government loan programs, your team worked tirelessly to make it work for small business. 
"Please remember that you not only helped us go through this challenging process, you actually helped by keeping food on the table for multiple families. Our company will be forever grateful for Pinnacle's guidance, insight and sincere commitment to our company's success during this crisis."
--Chris Riley, President
---