Tammy Holland, CFA®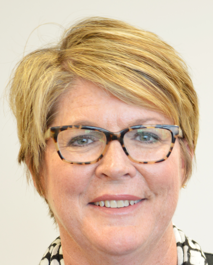 Trust Portfolio Advisor

214 W. College Street
Murfreesboro, TN37130
Phone: 615.962.6511
Fax: 615.962.6521
Email
Tammy Holland is a trust portfolio advisor based at Pinnacle's Financial Center in Murfreesboro, TN.
She advises clients in how best to manage their investment portfolios to meet their long-term goals. Tammy has worked in finance since 1987, spending the majority of her career with SunTrust Bank. Before joining Pinnacle she served the Murfreesboro area at Hull Wealth Management.
Tammy earned her bachelor's degree from the University of Florida, is a Charter Financial Analyst® (CFA®) charter holder. She is a member of the CFA® Institute and the Nashville Society of Financial Analysts.
Back to List