Alan Ferguson, CFP®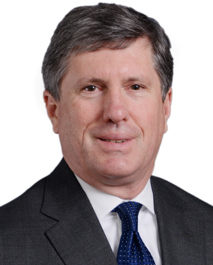 Trust Portfolio Advisor

949 S. Shady Grove Road
Memphis, TN38120
Phone: 901.259.5612
Fax: 901.261.5337
Email
Alan Ferguson is a trust portfolio manager at Pinnacle's Shady Grove office in Memphis, TN. 
He helps clients with long-term financial planning to protect, grow and distribute their assets. He also chairs the Pinnacle Trust ETF and Mutual Fund Committee.
Alan has worked in finance since 1995. Before coming to Pinnacle, he served as a trust portfolio manager with First Tennessee Bank in Memphis, and prior to that he worked with Morgan Keegan & Company and American Express Financial Advisors.
Alan holds a bachelor's degree from Millsaps College in Jackson, MS, and an MBA from the University of Mississippi. He is a Certified Financial Planner™ (CFP®) and a retired Captain in the Naval Reserve. Alan was awarded a Navy Commendation Medal for his service during Operation Iraqi Freedom. He is the vice chairman of the Benjamin L. Hooks Institute for Social Change at the University of Memphis.
Back to List