Eric C. Fountain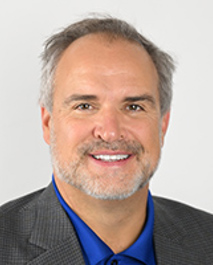 Financial Consultant

949 S. Shady Grove Road
Memphis, TN38120
Phone: 901.259.2111
Fax: 901.261.5389
Email
Eric Fountain draws from 25 years of financial expertise to lead a team of 10 wealth management professionals who provide full financial planning and asset management services to individuals and small businesses. In addition, he serves his own select group of clients, which represent about half of the assets managed by the team.
Eric's mission is to deliver truly holistic service in a family office setting. This includes coordinating with clients' other trusted advisors, such as accountants and estate attorneys, to create and implement effective financial plans rooted in each client's objectives. He and his team also use a cash-flow reserve strategy that matches clients' risk tolerance with their objectives, helping them weather difficult markets without jeopardizing their lifestyles.
Ultimately, Eric's goal is to identify all areas of risk and guide clients through complex or challenging situations as they go from focusing on wealth accumulation to wealth distribution and intergenerational planning. "Return on assets is important," Eric said. "But helping clients pursue their life goals is all that really matters." A great listener and empathetic individual, Eric's mission is to help remove all financial worries from clients' lives so they can focus on the things that matter most.
Eric was inspired to join the financial field by his parents, a police officer and nurse who never received financial guidance, retired with virtually nothing except Social Security and Eric's contributions. Seeking to help others avoid a similar fate, Eric has since devoted himself to helping families and individuals maximize the fruits of their labor.
"I always help whoever I'm speaking to regardless of the potential for making money," Eric said, adding that gaining clients' trust is what has allowed him to cultivate such a successful, lasting career. "It's amazing how focusing on helping others enables you to accomplish far more than if you only focused on yourself."
After spending his career at a select number of well-known firms, Eric joined Raymond James in 2022, drawn by the firm's people-first values and sophisticated offerings. "Simply put, Raymond James is a leader in the industry," he said. "And my clients deserve a firm focused on their financial well-being."
Prior to becoming a financial advisor, Eric spent six years as a finance officer in the U.S. Navy. He served a two-year tour in the U.S. Naval Construction Battalions – also known as the Navy Seabees – which included deployments to Guam, Spain and four months in Somalia for Operation Restore Hope, designed to relieve the suffering and starvation of Somali people in 1992 and 1993.
Following these tours, Eric assumed the role of supply department head on the fast-attack submarine named USS Jefferson City out of San Diego, California, which also saw him complete deployments to the Western Pacific as well as to Alaska and Canada. In addition, Eric holds a bachelor's degree with summa cum laude honors in applied mathematics from Memphis State University, a master's degree with a concentration in finance from the University of Memphis and his Certified Financial Planner™ certification.
Originally from western Kentucky, Eric has made his home in Memphis since 1996. His favorite pastimes include hiking, mountain biking and scuba diving. Eric has two children named Casey and Jacob. An active member of his community, he's proud to support St. Jude Children's Research Hospital.
Back to List
Check the background of these investment professionals on FINRA's Broker Check.
Securities offered through Raymond James Financial Services, Inc. Member FINRA/SIPC, and are:
Not FDIC insured

Not bank guaranteed

Subject to risk and may lose value

Not guaranteed by any government agency

Not a bank deposit
Investment advisory services are offered through Raymond James Financial Services Advisors, Inc. Pinnacle Bank, Pinnacle Financial Partners and Pinnacle Asset Management are not registered broker/dealers and are independent of Raymond James Financial Services.
Raymond James financial advisors may only conduct business with residents of the states and/or jurisdictions for which they are properly registered. Therefore, a response to a request for information may be delayed. Please note that not all of the investments and services mentioned are available in every state. Investors outside of the United States are subject to securities and tax regulations within their applicable jurisdictions that are not addressed on this site. Contact your local Raymond James office for information and availability.