Troy Smith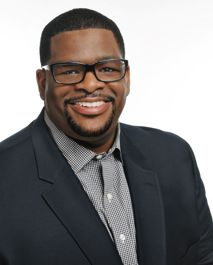 Mortgage Advisor
NMLS #: 439503

847 Conference Drive
Goodlettsville, TN37072
Phone: 615.690.4162
Fax: 615.690.4174
Email
LIKE A GREAT CHEF
I like to compare my job to being a world-class chef. They love to cook and would do it purely for the pleasure of combining just the right ingredients at the right temperatures to delight their diners with delicious food. Once the meal is complete, the chef knows the diner will be back again and again with a loyalty that comes from deep satisfaction and the pleasure of the experience. They may even bring their friends and family to share it. That's how I approach the mortgage business. The right guidance and advice combined with prompt service and a commitment to making things easy create satisfied clients who actually enjoy the experience. They come back, just like the happy diner, and give me referrals to the friends and family. That's the ultimate compliment, and I am honored every time.
ABOUT TROY
Born and raised in Knoxville; has lived in the Nashville area since 2001.
Has worked in banking since 2008.
Loves golf and anything creative, like writing music, writing books and podcasting.
Serves on the board of Hendersonville Morning Rotary Club, the United Way of Sumner County Allocation Committee, the board of Hendersonville's Historic Rock Castle and the Diversity, Equity and Inclusion Committee for the Sumner Realtors Association.
Pinnacle mortgage advisors can help find the right solution for what you need. Use this list to find one near you and click "Apply Now" to start an application and conversation. 
Back to List