Shannon Riley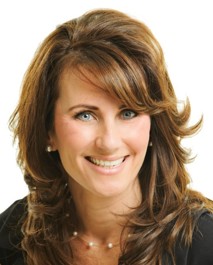 Mortgage Advisor
NMLS #: 366010

1420 East Third Street
Charlotte, NC28204
Phone: 980.819.2999
Fax: 980.337.2889
Email
SERVICE, NOT SALES
"My philosophy isn't based on sales. It's all about service. I operate in a client-focused fashion driven by working closely with them and listening carefully to determine their needs, goals and budget. I like to maintain open lines of communication with all people involved to set the right expectations, and I give regular updates on the way to a smooth closing experience. Whether they are first-time home buyers, upgrading houses or buying an investment property, I am dedicated to helping clients achieve their dreams."
About Shannon
From Pensacola, FL and now lives in Charlotte
Experienced in multiple types of mortgage loans since 2001
Avid Panthers fan and member of the Charlotte Athletic Club
Volunteers regularly at Ronald McDonald House of Charlotte
Pinnacle mortgage advisors can help find the right solution for what you need. Use this list to find one near you and click "Apply Now" to start an application and conversation. 
Back to List