Patrick Harpring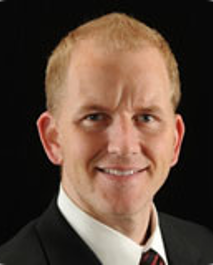 Mortgage Advisor
NMLS #: 70050

1000 William Hilton Pkwy
F4
Hilton Head, SC29928
Phone: 706.910.7401
Fax: 855.325.0805
Email
Patrick is centrally located and spends most of time at his office in Augusta, GA, at 205 Old Blackstone Camp Road, 30907. He continues to serve clients in Georgia, South Carolina and North Carolina.


YOUR LENDER FOR LIFE
"Buying a home requires a lot of trust, and that's why working with an experienced mortgage advisor is paramount. I've been in this business since 2003 and have worked with loans of all kinds, from first-time buyers to second homes and construction loans. What all that experience has taught me is that the only way I can deliver the highest level of service is to listen to a client's needs and develop a solution that's tailor made to meet them. I approach every mortgage with a long-lasting relationship as the goal. That means I have to be a trusted advisor, one you trust enough to make me your 'lender for life.'"
About Patrick
Lives in Augusta, GA
Member, Columbia County Chamber of Commerce
Member, Realtors of Greater Augusta and Hilton Head Area Realtors Association
Bachelor's degree in management, Georgia Institute of Technology
Basketball letterman, Georgia Institute of Technology
When not helping clients, enjoys spending time with family 
Pinnacle mortgage advisors can help find the right solution for what you need. Use this list to find one near you and click "Apply Now" to start an application and conversation. 
Back to List