Greg Cook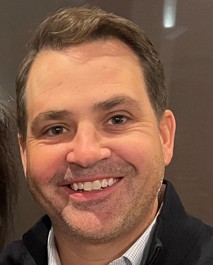 Mortgage Advisor
NMLS #453475

949 S. Shady Grove Road
Memphis, TN38120
Phone: 901.259.5651
Fax: 901.259.5613
Email
HOME IS EVERYTHING
For most people, home is everything. It's the place where their families grow and gather and a safe space away from the rest of the world. It's also the most important purchase of their lives. I have been fortunate to help many of my clients as they navigate the buying process. Together we take full advantage of my expertise and experience to learn what to expect, look at all financing options and close the deal with exceptional service.
No one thinks buying a home is simple, but my goal is to at least make it easy and maybe even enjoyable. It's an honor to play a small part in helping people realize their dream of owning a home.
ABOUT GREG
Has worked with home loans since 2005
Has lived in Memphis since 1990 and now lives in East Memphis
Loves the outdoors, boating, fishing, hiking and traveling
Coaches youth sports at St. Louis Catholic School
Pinnacle mortgage advisors can help find the right solution for what you need. Use this list to find one near you and click "Apply Now" to start an application and conversation. 
Back to List