Chris Johnson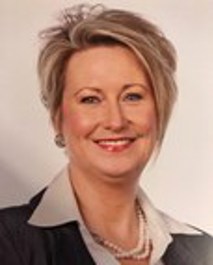 Mortgage Advisor
NMLS #: 659090

102 South Street
Locust, NC28097
Phone: 704.290.3014
Fax: 704.290.3011
Email
MY CLIENTS DO MY HEART GOOD
"Seeing happiness and joy on a client's face does my heart good. No matter what the situation, whether it's a brand new homeowner, someone who's upgrading or downsizing, and even buying a second home, I get just as much excitement from closing the loan as they do. In my experience, first-time home buyers are the most appreciative, and those doing new construction have the most fun, but everyone deserves a pleasant experience with a mortgage. I deliver that with open communication, honest expectations and a holistic focus on your finances and how a new mortgage fits in. I bring more than three decades of experience to the table, so let's sit down and talk about what you need."
About Chris
Lifelong Stanly County resident

Has worked with mortgages since 1987

Loves her family and animals

Volunteers for First Baptist Church Meals on Wheels
Pinnacle mortgage advisors can help find the right solution for what you need. Use this list to find one near you and click "Apply Now" to start an application and conversation. 
Back to List