Bridget Mounger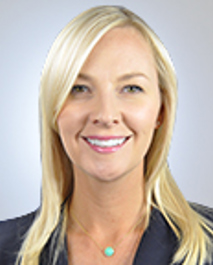 Mortgage Advisor
NMLS #: 519852

1111 Northshore Dr.
Knoxville, TN37919
Phone: 865.602.3644
Fax: 865.602.3694
Email
WELL-ROUNDED PERSPECTIVE
"Since beginning my career in 1999, I have helped many clients achieve their dream of homeownership. My goal every day is to provide personalized and professional service with each request to ensure a smooth real estate transaction for you. By listening to your needs, I am able to give sound advice from a well-rounded perspective to find the right loan to fit your lifestyle. The end result is helping you achieve your financial goals."
About Bridget
Lives in Knoxville, TN
Graduate of the University of Tennessee, Knoxville
Served as treasurer, secretary and vice president of Knoxville Mortgage Bankers Association
Enjoys playing tennis, traveling and spending time with her family and dog, Gizmo
Pinnacle mortgage advisors can help find the right solution for what you need. Use this list to find one near you and click "Apply Now" to start an application and conversation. 
Back to List