Is it there yet? Here's how to check for your federal stimulus payment.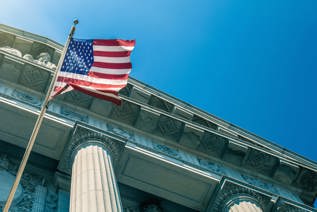 Now that the president signed the stimulus bill into law, millions of Americans are looking for their payment. Here are some frequently asked questions that may help ease your mind as you wait.
How can I check the status of my payment?
The IRS has an online portal you can use at IRS.gov/coronavirus/get-my-payment. It may not be available when you visit because of heavy traffic, so keep checking if you can't get through.
How much will I get?
Amounts will vary by your income level and other factors. Only the Treasury Department knows your amount for certain, but some tools can give you an educated guess. Use this calculator by Kiplinger to estimate your stimulus payment.
Will it be by check or direct deposit?
That's still unclear. Delivery of the second round of stimulus checks earlier this year were was determined largely by the accounts tied to your 2018 and 2019 tax returns. That's likely to repeat with these payments, though they may find more ways to offer direct deposit to more people. The IRS website says they are still determining the best method for delivery, so stay tuned to this page to see how you'll get yours. 
Also in the last round, the tight timing also led to significant issues with check delivery. This time around, they have until Dec. 31, 2021 to send all payments, so those problems shouldn't be repeated.
When will I get it?
It should be very soon, likely in March, especially if you're getting a direct deposit. If you're expecting a paper check, it will be slower.
What if I closed the bank account I used for my last federal tax return?
If a direct deposit is rejected (e.g., if the bank account information is incorrect), the IRS will receive a rejection notice. At that point, the payment will be converted to a paper check and mailed to you.
I know I am getting direct deposit. When will the funds be available in my account?
As soon as we receive deposit transfers from the government, we will post them to your account immediately. We won't hold back your stimulus deposit for any reason.
Where can I get more help?
To learn how to look at your account, check out our online and mobile banking resources online.
If you'd rather check your account by phone, call our Pinnacle Anytime automated system for account history 24 hours a day, 7 days a week, toll-free.
In Tennessee call 866.755.5428. In the Carolinas and Virginia call 877.842.4180.
If your questions aren't answered there, call our Client Service Center. We are here if you need us. 
---
Government websites have not been updated with new information on the latest stimulus package, so much of this information was sourced from this article on CNET.com, as well as other news sources. The latest information from the Treasury Department should be posted to their website soon.